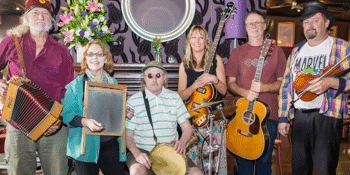 The Backdoor Cajun Session
FREE in the Front Bar
The Gov - Front Room (Hindmarsh, SA)
Saturday, 9 December 2023 3:00 PM
The sounds of Louisiana echo through the streets of Brompton! The Backdoor Cajun Session is a wild blend of accordions, fiddles, triangles and the sounds of the swamps from which Rock and Roll emerged.
Running for over 15 years, the session is held in the front bar on the second Saturday of each month.
Listeners and guest players are always welcome!
For those who are so inclined - come along to the FREE Cajun Dance Class during the session to learn all the moves to dance your afternoon away!
What is Cajun Dance I hear you ask?
It is similar to Rock & Roll as it is usually couples dancing together. It comes from Louisiana, USA.
There is the Cajun one-step and the Cajun waltz.
Flat shoes are best – with little grip so spinning is easier.
Contact : martincc@bigpond.net.au for more details

Cajun Session 3pm - 5pm
The Gov | Gibson Stage
FREE EVENT